TheCorner.com is an e-commerce website proposing a selection of the most interesting and important designers of the hour.
The website adopts an omnichannel strategy, supporting several boutiques distributed in many parts throughout Europe as an efficient online platform. Alberto and Vittorio Chalon, with an experience of more than 20 years in the retail field, both in Italy and France, aim at boosting the presence of THECORNER.COM, by widening the network of physical stores. Always respecting the history and origins, with the goal of focusing their energies on the creation of a one-of-a-kind shopping experience
TheCorner.com puts the progress at the center of its daily activities, setting up many different collaborations aimed at combining fashion with the art world.
Our Boutique offers clothing, shoes, accessories, and bags; both for men and women. The brand selection that can be found in our Boutique is not only wide and of the highest quality, but also valued.
The packaging is absolutely well-finished, with a modern-looking design. For TheCorner.com, the protection of the environment is very important. In fact, the packaging is designed to have zero impact on the planet.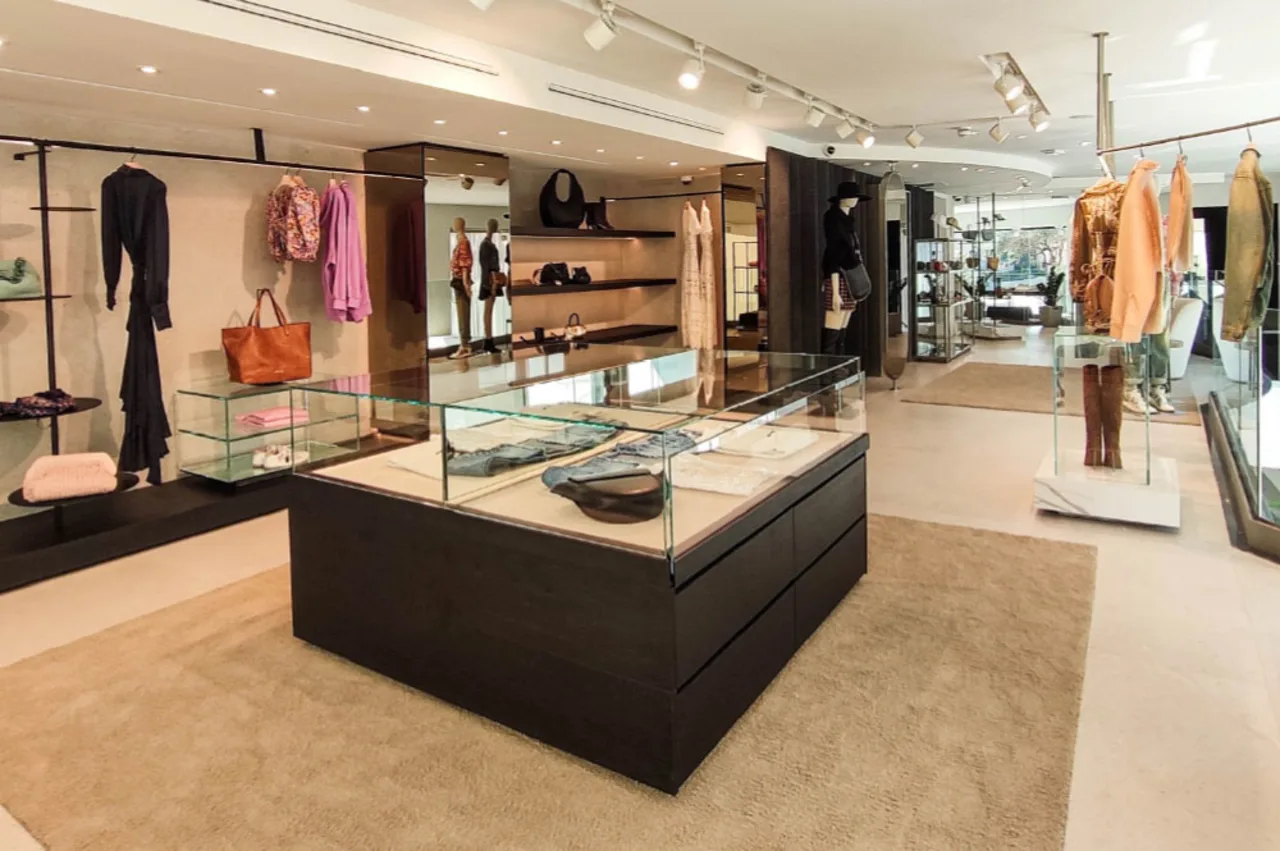 Opening Times
| | | |
| --- | --- | --- |
| Store | Telephone | Opening Hours |
| St Julian's | +356 2247 4644 | Monday to Saturday 10.00 to 19.00 |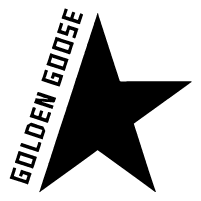 Golden Goose is a journey of Love. We strive for uniqueness, which for us is synonymous with authenticity. This is why craft and manual touches are crucial for us. This is why our Italian heritage is and will always be at the core of the brand. We have a firm will to preserve traditional craft, making it of the moment, channelling the warmth of the artisanal hand through perfect imperfections. The way we treat surfaces is our signature. We like things that are lived in, distressed, touched with life. In our family, we want everything to be as non-perfect as possible. Life is not perfect. We inject life into what we do.
GANNI is a state of mind more than a way of dressing. It's about making women feel like they are capable of anything.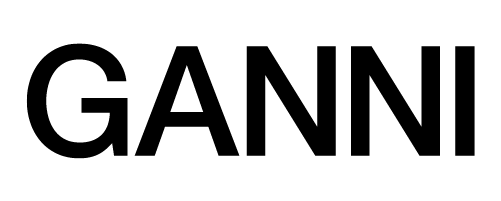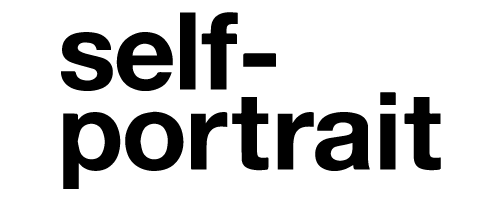 A graduate of Central Saint Martins, the Malaysian-born designer unites a refined aesthetic with a deft understanding of structure and materials that has propelled the brand's meteoric rise and upended the contemporary fashion market.
Designed in London, made for the world – Self-Portrait believes in celebrating and empowering the women in the clothes. Femininity ensured by elegant functionality, reflecting a sincere engagement and appreciation for a contemporary way of life.
Sisters Nicky and Simone Zimmermann founded their namesake label in 1991. They fast won a loyal following – smart, sartorially savvy women with an eye for quality fabrics and clever cutting. ZIMMERMANN began literally and creatively in Sydney, with Nicky focusing designing dresses and selling them at Paddington markets. Through the week Nicky would design and create garments from her parent's garage in preparation for the weekend market. The markets were an opportunity for Nicky to refine her aesthetic and to see first-hand how women responded to fashion.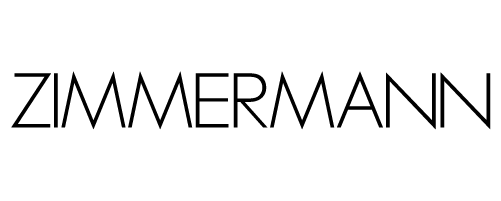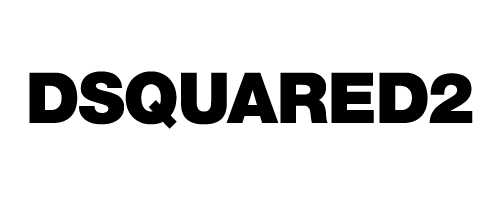 Dean and Dan Caten, Twin brothers from Willowdale in Toronto, started their path in fashion at the Parson's School of Design in New York City in 1984. Dsquared2's philosophy is an edgy mix of Canadian iconography, refined Italian tailoring and playful sensuality. The collections are a seamless melding of contrasts: sporty and glamorous. Laidback and extravagant, masculine, and feminine, creating a distinctive concept of alternative luxury.
An icon of Made-in-Italy, Tod's represents a lifestyle that marries timeless elegance with supreme quality. A lifestyle closely tied to the concept of Italian flair, good taste, and savoir vivre. Synonymous around the globe for unmistakable elegance, understated, and refined style, over the years, Tod's has created true style icons of the Italian lifestyle through its footwear, ready-to-wear and leather goods collections.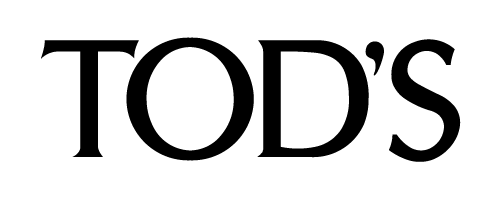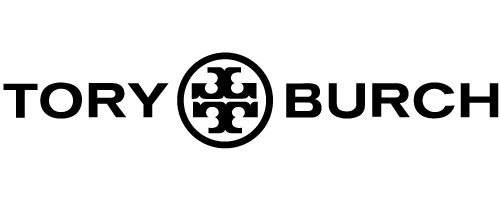 Founded in New York City in 2004, Tory Burch has redefined American luxury with a global point of view. The company's purpose is to empower women and women entrepreneurs. Presented every season during New York Fashion Week, the collection reflects Tory's love of colour, travel, and unique details. Timeless and versatile clothing and accessories that epitomize classic American style.
Maison Isabel Marant was founded in 1995 in Paris. More than twenty-five years after its creation, nothing has changed: Isabel Marant remains the most undisciplined of the great French houses. In the polished world of Parisian fashion, the designer is a troublemaker. Passionate about materials that live and travel, she draws her inspiration from the four corners of the world to revitalize the urban wardrobe with irreverence. While some people fantasize about iconic women on glossy paper, Isabel dresses them every day to ride a scooter or walk down the street. Not a single piece leaves her workshop without her having tried it on.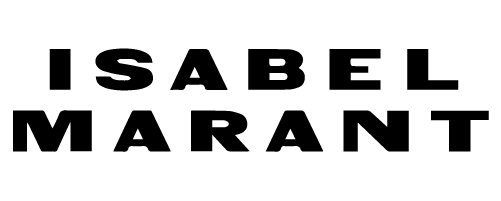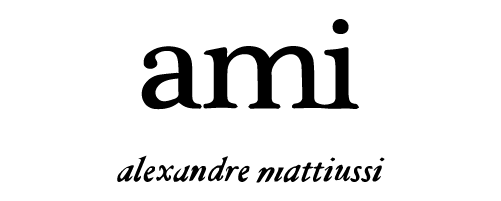 Born in 1980, Alexandre Mattiussi studied at Duperré fashion design school in Paris. After formative experiences in several fashion houses – travelling between Paris, Milan and New York – the designer decided in 2011 to launch his own brand: AMI. Created in Paris and inspired by this city ever since, AMI offers stylish and comprehensive wardrobes for men and women, blurring the boundaries between casual and chic. The name AMI, the French word for friend, plays with the initials of Alexandre Mattiussi. AMI captures a particular type of the French capital's nonchalance, one that is relaxed, authentic and friendly.
Founded in 1978 in Milan, Gianni Versace S.r.l. is one of the leading international fashion design houses and a symbol of Italian luxury world-wide. It designs, manufactures, distributes, and retails fashion and lifestyle products including haute couture, prèt-à-porter, accessories, jewellery, watches, eyewear, fragrances, and home furnishings all bearing the distinctive Medusa logo. Donatella Versace has been Artistic Director of Versace since 1997 and has steered the brand into the 21st century. Today, Versace represents its heritage through its strong and fearless designs, while addressing a new global audience which continues to strengthen Versace's position in contemporary culture.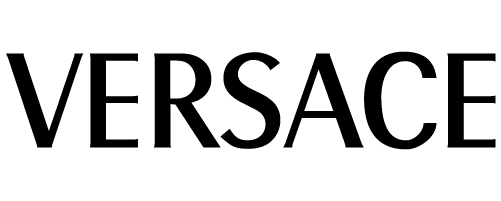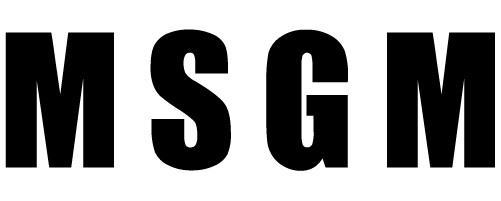 Giorgetti's creative process draws extensively from the current zeitgeist. Having grown up in Rimini in the years of beach and club culture, he is able to mix a variety of inputs and harmonize them into youthful, individual aesthetics. Colours and prints burst in his style as a visual interpretation of rhythmic accents and overwhelming beats. It is the ability to reinterpret the past through a modern language – bold, ironic but never dull – as well as to read and anticipate the future, that makes MSGM one of the most acclaimed Italian brands on the international scene.
Founded during the Golden Age of Munich – an era of bright lights, jet set, and disco – Modern Creation München has remained an enduring icon for over 45 years. Today, with its global creative hub based in Berlin, MCM is a globally diverse, multicultural brand, steeped in rich heritage. Celebrated by cultural icons, established and rising creative forces, athletes, and musicians, MCM continues to inspire and lead through its cutting-edge innovations and expert craftsmanship.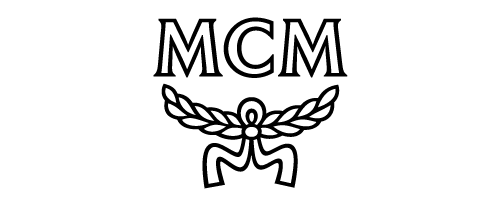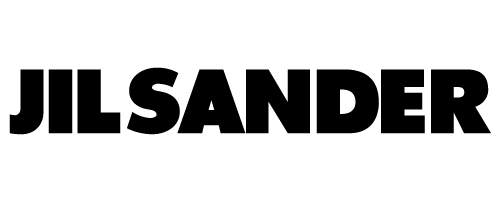 Jil Sander S.p.A. is a luxury fashion house founded in 1968 in Hamburg, Germany and currently headquartered in Milan, Italy. Founded by Jil Sander, the brand is best known for its minimalist and clean designs. The brand was acquired by Prada in 1999 and Sander subsequently departed her eponymous label due to creative differences. After several changes of ownership, the Jil Sander brand was acquired by Italian Fashion Group OTB in March 2021.
When it comes to wardrobe staples, STAUD has it down to a science — if that science were based on emotion instead of formulas, technicolour dream coats instead of those meant for a lab, and the idea that "matter" is just stuff in the universe while a good handbag is anything but. It's why, in 2015, Sarah Staudinger and George Augusto co-founded the LA-based brand upon the idea that fashion shouldn't just empower women — it should be accessible, too. But at the heart of STAUD is design. Think: a scrupulous attention to detail, a natural opposition to the typical, and a feminine aura that's equal parts seductive and self-governing — all whilst leaving room, of course, for the occasional mushroom trip or jaunt to the beach (or both). If fashion is a never-ending pursuit of style, then STAUD is what happens after you've found it.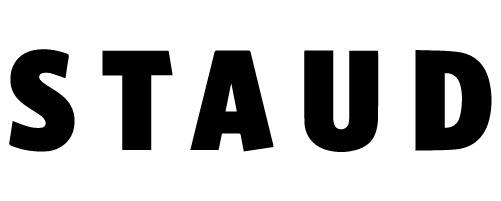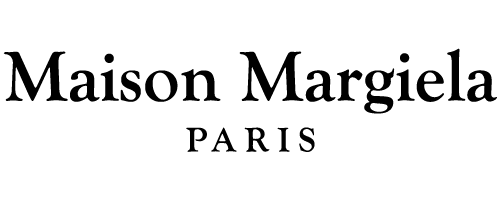 Maison Margiela is a Parisian haute couture house founded on ideas of nonconformity and the subversion of norms. Appointed Creative Director in 2014, the British couturier John Galliano exercises his visual language to expand on the grammar of Maison Margiela, creating a new technical vocabulary that cements the house's position as a singular and autonomous entity in the realm of luxury.
Wandler is a luxury brant that is committed to redefine craftsmanship, with an expertise and passion in leather. Clear in function, yest refined in shape, Wandler combines a crisp take on femininity with an intelligent use of colour. Wandler constantly evolves into the next version of itself, pushing its style code to new heights to stay connected with its community and their ever-evolving personal taste. Elza Wandler launched her namesake brand Wandler later 2017. The designer currently works and lives in Amsterdam. Wandler presents six collections a year, offering luxury bags, footwear and ready-to-wear.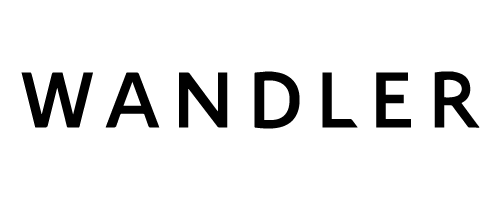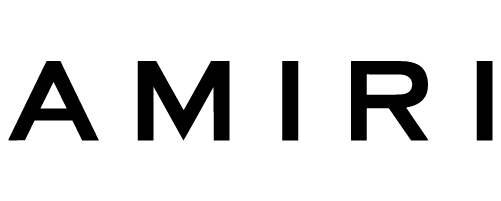 Mike Amiri is an American fashion designer. He is the founder, CEO and creative director of AMIRI. Amiri is a global luxury fashion house celebrated for its bold artistic vision, proudly steeped in Americana, and refined, world-class craftsmanship.
Casadei has distinguished itself for sixty years through the creation of emblematic shoes that cross the ages without ever going out of style. The models of the Maison are a testimony of the excellent know-how and the art of the Italian manufacturing that distinguish Casadei. Watch the video to discover the different stages of manufacturing.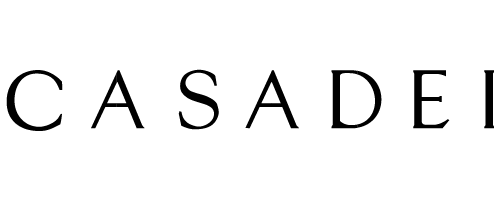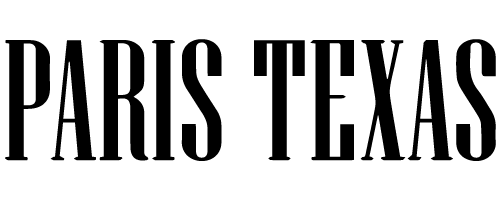 Paris Texas is a Made-In-Italy shoe brand founded in 2015 by Annamaria Brivio, in Milan. As the name suggests, it deals in contrasts. The Parisian elegance meets the Western wild spirit in a unique creation called Paris Texas.
Axel Arigato was launched with one main objective: to embrace the now and always look for the tomorrow. Known for its breakdown and shattering of the traditional seasonal calendar, through its unique system of weekly drops; Axel Arigato serves a type of interest that's percussive, following a cultural cadence rather than an industry one.
Founded in 2014, as a direct-to-consumer brand, Axel Arigato has physical stores in six countries across Europe and UAE and is present online in 134 territories worldwide. Harnessing the energy of the next generation through a multi directional lens, Axel Arigato exists to be a positive platform for all.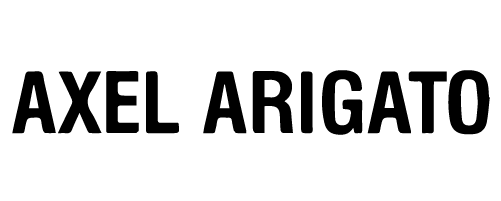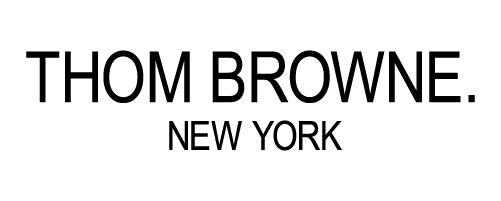 Thom Browne is widely recognized for redefining modern tailoring. Through his collections for men, women and children, Browne conveys a true American sensibility.
"The idea of uniformity to me is interesting because I think it does show true individuality, and I think that it shows true confidence."
In 2003, Browne began his business with five grey suits in a made-to-measure shop in New York City's West Village. With each jacket and trouser, he paired a grey cardigan, a white oxford shirt, a grey tie and silver tie-bar, and classic black brogues. The jacket was sharply tailored with a high-armhole fit. The trouser was hemmed at the ankle. This is the Thom Browne uniform.
The company has since expanded to include ready-to-wear, footwear, accessories, and a new fragrance. Browne is now known for his runway presentations and films, which have gained global attention for bringing viewers into his unique world. Each collection represents a new story of its own, taking traditional fabrics and reinterpreting them in a new way.
The design and development of the Metropolis Series has been guided by the experimental possibilities offered up using extreme performance fabrics and cutting-edge manufacturing methods. A signature element of the series is the use of sophisticated details for improved functionality and to deliver a highly technological interpretations of classic sportswear shapes.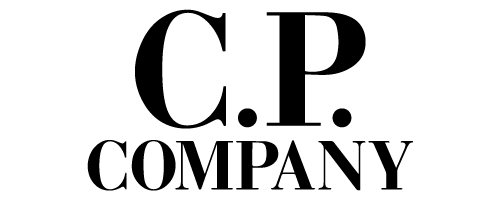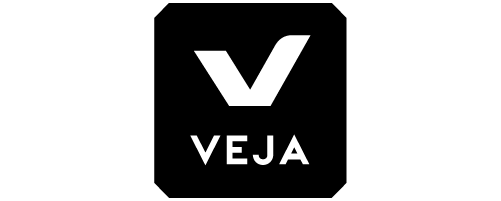 Since 2005, VEJA has been creating sneakers in a different way, mixing social projects, economic justice, and ecological materials. VEJA uses Brazilian and Peruvian organic cotton for the canvas and laces, Amazonian rubber for the soles, and various innovative materials conceived in recycled plastic bottles or recycled polyester. VEJA sneakers are produced in high-standard factories in Brazil. The logistics of our VEJA stores in Europe and e-commerce are managed by Log'ins, a professional and social inclusion company.
Jordan Brand, the subsidiary of Nike started in the 1980s with basketball legend Michael Jordan, has had immense cachet among sneakerheads and streetwear aficionados for decades. But on December 16, Nike opened the first Jordan flagship, in Milan, under a new retail concept called World of Flight.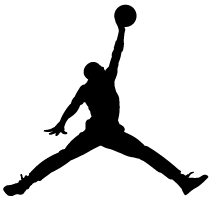 PINKO is a brand which caters to the fashion needs of a strong, independent, sexy woman who is aware of her femininity and determined to express it in different ways.
Sign me up to receive emails on new product arrivals,
special offers and exclusive events.
Sign me up to receive emails on new product arrivals,
special offers and exclusive events.